Mentaiko for sale - Hakata Nakasu Aji no Mentaiko Fukuya

We look forward to welcoming you.
FUKUYA Product
Aji no Mentaiko

Weight : 100g

Flavor : Spicy, Medium spicy

1,296yen(tax included)

Aji no Mentaiko

Weight : 200g

Flavor : Spicy, Medium spicy

2,322yen(tax included)

Aji no Mentaiko

Weight : 290g

Flavor : Spicy, Medium spicy

3,348yen(tax included)

Aji no Mentaiko Extra spicy

Weight : 100g

Flavor : Extra spicy

1,296yen(tax included)

Aji no Mentaiko Extra spicy

Weight : 200g

Flavor : Extra spicy

2,322yen(tax included)

Aji no Mentaiko Extra spicy

Weight : 290g

Flavor : Extra spicy

3,348yen(tax included)
Spicy
A masterpiece of flavor created by FUKUYA. This spicy product has been carefully manufactured since the company was established.
Medium spicy
This flavor was created for those who prefer a milder flavor.
The medium spicy flavor is a more moderate take on the regular flavor.
Extra spicy
For those who prefer something even spicier. This mentaiko pushes the boundaries of spiciness and flavor.
Above all else, we value our ingredients -
Our philosophy and the flavor that have been handed down since the company's beginnings
FUKUYA Aji no Mentaiko is made from the eggs of the walleye pollock caught in the waters of the frigid northern ocean. They are immediately processed and frozen on the fishing boat, and brought to Japan in a condition that thoroughly preserves the freshness.
FUKUYA uses only the safest eggs of the highest quality that have passed through numerous checks. The eggs are further sorted by hand so that only the very select become FUKUYA Aji no Mentaiko.

The extremely fresh eggs brought to the factory are seasoned very simply so as not to mask their true delicious flavor. They are then allowed to mature for a short period of time. The flavor hinges on a special blend of hot peppers that is the culmination of many years of searching for the perfect flavor. The liquid seasoning used for marinating is created with a minimum of ingredients, a balance that was honed by the company founder over many long years of experimenting. No other ingredients are added to ensure that the perfect blend of ingredients remains uncompromised. We draw out the maximum flavor of the ingredients to produce the best product. That is a policy backed by over 70 years of history.
Consummate skills perfect the mentaiko
Our extremely skilled employees are involved in several manufacturing processes, from seasoning the cod roe to packaging it, all of which are based on thorough quality and hygiene management carried out through FUKUYA's own stringent standards. Though many probably think that we have automated and mass-produce our products, only a small portion of our production has been mechanized. In fact, a surprisingly large amount of work is done by hand. It would not be an exaggeration to say that our mentaiko could not be made without hands-on labor. Our employees are so skilled that when they weigh the cod roe at the final check before seasoning, they can nearly perfectly gauge the weight by hand. The eggs of the walleye pollock start in the coldest regions, but find their way to the warm climate of Fukuoka and our customer's tables after going through several processes carried out by our employees, who are more aptly called mentaiko technicians. Mentaiko is a gift from Nature that must be gently handled by hand, not machines.
The finished product is closely examined by inspectors who have repeatedly undergone special training. These "flavor guards" carefully check each and every product before it is finally pronounced fit to be labeled, FUKUYA Aji no Mentaiko. FUKUYA can guarantee delicious flavor because only products that we, ourselves, would want to buy and eat make the grade.
These skills will be passed on to the next generation of mentaiko technicians, from veterans to novices, so that we can continue to bring you our delicious tasting mentaiko.
FUKUYA's history

74 Years of Mentaiko in Hakata FUKUYA's history and the story of mentaiko are one and the same.
FUKUYA mentaiko actually has its roots in Korea.
FUKUYA's founder, Toshio Kawahara fondly remembered the taste of the cod roe kimchi he ate during his childhood in Korea. He succeeded in crafting a novel, never-before-tasted dish called, mentaiko after repeatedly refining the flavor and selection of seasonings through a process of trial and error in order to make a culinary creation agreeable to the Japanese palate.
Toshio introduced mentaiko to the Japanese for the first time in 1949 at his grocery store, located in a corner of Hakata. He eagerly shared the recipe with others, and even after word of the product began spreading across Japan, Toshio continued to experiment for over 10 years to perfect the flavor until he was satisfied.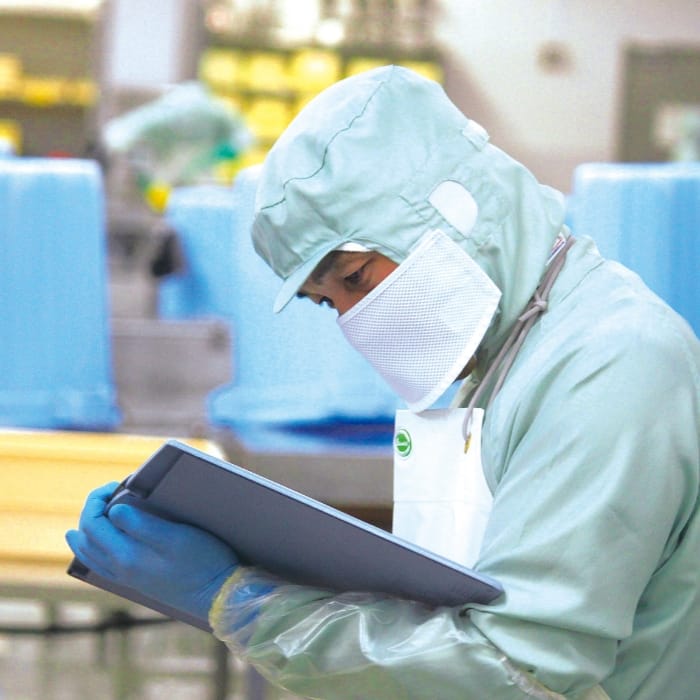 The spirit at the heart of the delicious flavor of FUKUYA Aji no Mentaiko has been passed down, unchanged, since the company's founding
For more than 70 years, FUKUYA's passion for, and approach toward, making mentaiko have remained constant. People's tastes change with the times, and FUKUYA has always upheld the precept of its founder to "make mentaiko that suit the times and our customers' palates." FUKUYA has striven to create new flavor experiences in pursuit of culinary perfection while modifying product elements, including salt content and spiciness, in order to meet consumer preferences.
FUKUYA mentaiko puts smiles on our customers' faces
We never market our mentaiko wholesale because we believe that meeting our customers face-to-face is important, and those encounters can lead to the creation of ideas for new flavors.
It is our wish that mentaiko will find a place at the dinner table every day, so our goal is to offer good quality at low cost. FUKUYA is able to achieve high quality and low prices by avoiding wholesale marketing and selling directly to our customers.
Good food and good times in every generation—though preferences may change, our aim is to create a flavor derived from connecting with people on a personal level. It is precisely because the times change that our approach remains constant. No matter the era, the delicious delicacy that creates a passion for ingredients and taste still brings people together. That is the heart and soul of FUKUYA mentaiko.